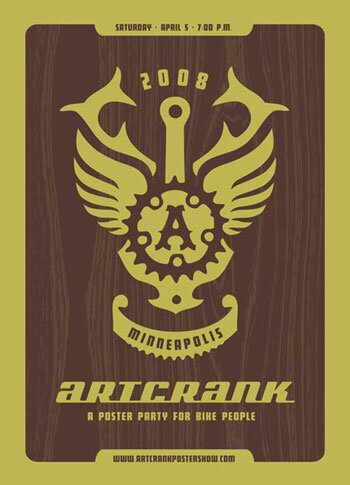 ARTCRANK at the Minneapolis Bike Tour
The
Minneapolis Bike Tour
kicks into gear on Sunday, September 14. And ARTCRANK will be showing off a selection of posters from the 2007 and 2008 editions of the show as part of the fabulous Aftour Party at Parade Field, next to the Walker Art Center Sculpture Garden.
The Tour offers 14- and 37-mile routes along the Grand Rounds Scenic Byway, and promises to be more fun than a barrel of monkeys on speed. Or at least the perfect way to get some saddle time in the waning days of summer.
You'll find the ARTCRANK tent snuggled up next to the One On One Bicycle Studio den of two-wheeled iniquity. Sign up for the ride, stick around for the party and by all means stop by and say hi.
>>
Beginner's Guide to Guitar Essentials
.
>> Click here for
After Effects Courses
.